Your Scholarship. Your Terms.
Over $1.2 million in scholarships given away. You could be the next winner!
Winner may use scholarship at any school of their choice. No purchase necessary. No obligation to receive information from schools.
Enter today for your chance to win $10,000!
Don't delay - the next drawing date is
January 31st, 2024
What is ScholarshipZone?
Designed for people just like you.
Faced with the rising costs of education and a highly competitive job market, it's easy to get off track. Scholarship Zone provides $10,000 scholarships as well as degree and program information to help you achieve your educational goals. Everything you need to get started is right here!
Who wins our scholarship?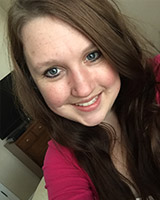 "I'm very excited to continue school. Due to finances, I dropped out after my first quarter. With this scholarship, I'm able to return to get my Bachelors. Going back to school means my husband and I can better provide for our children in the future."

Amanda Skalsky, Cottage Grove, MN
Meet more winners >
How does this work?
First, build your profile When you complete the form on this page, you'll be entered into the scholarship drawing! You'll also be providing us with key information to help match you with colleges.
Then discover schools and programs Browse colleges that match your profile and choose which ones to compare. Request information from the schools that interest you.
Finally, stay tuned for more information and resources We'll be sending you a confirmation of your entry as well as matches for programs and resources, so be sure to check your email inbox!