Bright people,
Brighter futures.
Next Drawing: August 15th 2014
Now Showing:
Recent Winners
Check out what a real winner has to say!
Meet Danitra Henry from Sacramento, California
Latricia Jenkins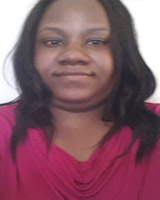 Hometown: Detroit, MI
Drawing Date: May 15, 2014
My name is Latricia Jenkins; I'm a 32 year old single mother that lives in Detroit Michigan with my two little boys, also I'm working full time at General Linen& Uniforms, Supplies. I am currently attending The University of Phoenix in Southfield for a Bachelor degree in Business Management. Most people have heard the saying 'never say never', well I am a witness to that saying .Four months ago my adviser told me that I could not receive financial Aid anymore but I'm able to take out loans for school and pay out of pocket. My heart start pounding and tears start coming down my eyes thinking I'm the middle of my degree and I've been working so hard to achieve my goals. So I got on my knees and prayed to God because I'm about to lose my education. A week later my adviser sends me websites to go on to apply for scholarships. I took out time in one day to apply for 20 scholarships, saying to myself I'll never win these scholarships. So, I started looking for a part time job just for school and no one was hiring for part position, I'm thinking oh God I'm about to took on a lot of stressful things please help me. On May 19, I was very tired, I had just come home from work and the boys were all over me. I asked my sister she could watch them while I sleep for a few hours and just as I laid my head down I got a phone call from free scholarship. I was so mad at the time because I thought someone was playing on my phone until the woman on the other end started talking a little bit more about the scholarship. I was so in-denial still, I told my sister and she was happy. I got the email that the lady said I would get and I started to cry thinking God. At this time I will like to thank Free College Scholarships, LLC for giving me a wonderful opportunely to continue school. I plan to pay for school with this scholarship and give something to someone in need, my way of thanking God. I believe that anything happened by the grace of God. Also I am able to get my laptop fix, I've going to the library to use their computer. Thank you very much I am truly thankful.
Alexis Graham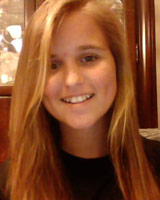 Hometown: Fort Myers, FL
Drawing Date: April 15, 2014
Since I was young, I always dreamed of being in the military and helping people, but dreams are funny things. My junior year in high school I came down with a few health problems that prevented my joining. Upon learning this, I had to come up with a backup plan, and fast. So, as most people do, I decided further my education.Of course college costs more than most people can afford, so I started applying to get as many scholarships as possible. After being accepted to Florida Gulf Coast University I started worrying about how I can afford going to school. Thanks to Free College Scholarships I don't have to worry about The first year of school and I can't thank them enough. Because of their generous scholarship, I can rest easy knowing I can last another year without worry. All oh the money is going to tuition, and if there's anything left will go to pay for the textbooks.
Jasmin De Jesus
Hometown: New York, NY
Drawing Date: March 15, 2014
My name is Jasmin De Jesus im 19 years old and I go to The Borough Of Manhattan Community College in Manhattan, NY. I am in my freshman year with a liberal arts major. I am so honored to have been chosen to receive this award. This will come in handy when it comes to purchasing my books and essentials for this oncoming semester.
First and foremost I would like to thank the Free College Scholarships, LLC for awarding me this scholarship. When I got the call I couldn't believe it I was in so much shock that wasn't excited at all. It's not everyday that you win 10k for school so when It happened I didn't know what to feel. I was just really thankful and grateful to have been picked.
I'm an only child of a single mother from uptown New York in Washington Heights. I have eight other siblings on my dad's side so college is a financial burden when it comes to my family. Financial Aid is never enough and my Dad has three kids going through college. My mom lives paycheck to paycheck paying these expensive New York City bills so money is always scarce. This scholarship money couldn't have come at a better time! Since I've just found a school that covers the major I really want which is radiology. Provided by Columbia University Medical Center a twenty four month program in Harlem Hospital for radiology. To pursue this degree I would have to pay a tuition of 15,000$, so this was definitely appreciated.
I can't even express how thankful I am. This was a gift from God. Thank you so much for giving me the opportunity to follow my dreams.
Deyanira Montes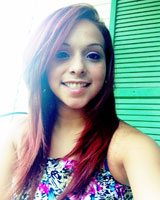 Hometown: San Antonio, TX
Drawing Date: February 15, 2014
Hi, my name is Deyanira Montes! I am 23 years old going on 24 this year on July 29th, 2014. I am Hispanic born and raised in San Antonio, Texas. I am the baby of my family. I have two older brothers and one sister. I am blessed to have my parents happily married after 34 years of marriage. My parents come from a small town south of the border in Eagle Pass, Texas called Zaragoza, Coahuila.
My mom is my biggest inspiration and she is the reason why I must push harder towards a better future. I want to be able to give my mom what she deserves: to be taken care of like she took care of us when we were younger. She dedicated her whole life for us to have a better one than the one her and my dad had.
I hope to be able to get one step closer to my goals and dreams with the help of this scholarship in pursuing a career in journalism. I would like to be able to work as a film editor/film producer. I want to thank you for giving me this opportunity and help to pursue my dreams!
Darian Formy Duval
Hometown: Lake Waccamaw, NC
Drawing Date: January 15, 2014
I was completely ecstatic when I received the call informing me that I was the winner of the $10,000 scholarship. Living in a single parent household can be a very tough situation in several different ways. The financial struggle is the toughest part of living with only one parent. After my parents divorce, my father and I were left in a financial struggle. We were living paycheck-to-paycheck without being able to set aside any money for higher education. After that, I knew that the only way I could go to college is to receive scholarship assistance or be forced to take out loans. I worked extremely hard throughout high school, maintaining a high grade point average while I still held the responsibility of maintaining a household. That was one of the biggest difficulties I faced; however, I kept a clear goal in mind for what I admired most...success.
I, now, go to a university where all of my education is paid for by student loans. Because of our household income, I am unable to receive financial aid. This is an extreme issue for my family because we cannot afford to pay my tuition and fees. Therefore, the only option I have in paying for college is student loans, which will put me in a struggle having to pay them back after graduation. The thought of graduating from college with a substantial amount of loan debt is very disturbing. However, receiving this amazing scholarship gave me the motivation to continue my education without having such great debt. This scholarship will be valued and put to the effective use of solely paying for my collegiate education. Because of the $10,000 Scholarships4WorkingAdults scholarship, I am able to pay for my education without being forced to take out a single loan. This is something that my family and I are beyond grateful for. It has truly changed my life and given me hope for a successful future. Thank you so much!!