Bright people,
Brighter futures.
Next Drawing: December 15th 2015
Now Showing:
Recent Winners
Check out what a real winner has to say!
Meet Danitra Henry from Sacramento, California
Linda Jenkins
Hometown: Tampa, FL
Drawing Date: May 15, 2015
Truly I have been blessed, because I have been trying to figure out, how was I going to pay for my schooling, at first I thought I have never won anything in my life, if God could just bless me with this one thing I would be so happy, and he did, if had been for this scholarship for moms I would not have the opportunity to attend the school I wanted. All I can say is Thank you, no matter how old you get the opportunity is out there for you to go too school.
Katelyn Fugate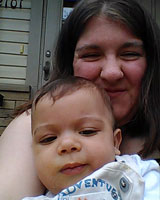 Hometown: Twinsburg, OH
Drawing Date: April 15, 2015
My name is Katelyn Fugate. I am a 28 year old mother of one. My son is 8 months old and he is part of the reason I wanted to attend school. The other part is my wonderful husband who has been encouraging me to go back to school. He knows my passion is to be a kindergarten teacher. As far back as I can remember that is been the only thing I wanted to be. This money is a blessing to me and my family. Without it I wouldnt be able to make my dream come true. Thank you so much for picking me. I plan on attending tric. I can't wait to start school and fulfill my dream.
Ashlei Rogers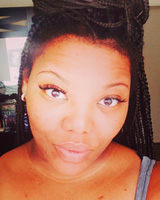 Hometown: St. Louis, MO
Drawing Date: February 15, 2015
Hello world! My name is Ashlei Rogers and I hail from St. Louis, MO. I am overjoyed by this blessing I have received in being named the 10k scholarship winner! ..(After submitting an application ONCE, might I add). It has been a rocky road for me to get back into school, with being a mom and working it's easy to fall into the daily routine of life. Last year, I started to apply for better paying jobs and quickly came to the conclusion that I was not at my best in this competitive workforce. At that point, I decided it was time to finally finished what I had started 8 years ago. I will be pursing an Online BA in Business from AIU. This scholarship will help fund my educational needs so that I may also plant the seed for my non-profit organization I plan to start up in the near future. My ultimate goal in life is to serve and impact as many lives as I can. In the same manner in which 10kforschool.com has blessed me I only pray to one day be a blessing to another in the exact way! Thank you. Thank you. I recently rededicated my life to Christ, and the blessings I have been receiving are extraordinary! I thank God for the favor he has on my life. I want to also dedicate this win to my cousin, Monique Dotson who passed away the same day I received the notification I'd won. In her honor, I promise to accomplish every goal I set for myself and to live my life on purpose. I didn't think this could happen to me, but God saw differently. I can now say good things happen to good people and truly believe it, keep fighting! You're time is coming too have faith and apply! Romans 8:28 -God Bless
Trevor Petski
Hometown: Panama City, FL
Drawing Date: January 15, 2015
My name is Trevor Petski. I'm 22 years old and am currently enrolled at Auburn University working to complete my bachelors in electrical engineering. Going away to school has really helped me get out from under my parents and has really helped me grow to be more independent and very appreciative of my parents. Though, I live apart from them I am unable to have a job while taking classes full time, thus I am completely financially dependent on them. I have thus far paid my way through school with loans, and when I graduate I will have to hit the work force running in order to pay then off. Winning this scholarship seemed to have popped out of thin air. I'm incredibly grateful to receive this because it means I can, in a way, give back to my parents for all they have given me. I'm overwhelmed that someone would give me $10k to help me go to school and ultimately get into a career I can be proud of. I won't be proud because of me but it will be because of the people who helped me fund my dreams.
Fred Roberson, Jr.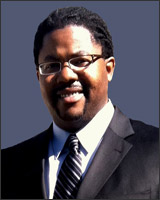 Hometown: Knoxville, TN
Drawing Date: December 15, 2014
I would first like to thank God, the universe, definitely 10kforschool.com, your scholarship program, and all those involved in helping people pursue higher education. Being a person who recently resign from job to go back to school full-time, take care of my two year old and wife who is expecting our next bundle of joy in February, this award is a God sent. When I first received the call, I almost missed my blessing, thank God for allowing me to answer my phone again. Honestly, its still an awesome feeling. The decision to finish my B.S. degree in accounting/information management, was a family decision, knowing that some sacrifices would have to be made, finances would change, and a lot more stress. However, what I found out was that family and love was all we needed. It was this faith in ourselves which allowed us to rise to any occasion. I rarely, believe in coincidence and as described in Paulo Coehlo "The Alchemist", while on this journey we discover that your faith supersedes your fear of failure, and once you realize that all good things come to work in your favor, your treasure is waiting right around the corner. The reward is a great compliment to all the hardships, the late nights studying, the going to work while taking classes during and after work, the sleepless days and night while nurturing a newborn into the world, the strength you give to your spouse, your friends, your family. What I have learned, it's all about transforming an environment of positive love so strong that it lights the void, it lights your path, it lights your home, that all will hear the message in my testimony. Will hear that as a non-traditional husband, father, employee, student, regardless of your current title more is waiting, and once we get past the pessimistic thought that my glass is half empty, you are able to see that its already full with endless possibilities, where dreams become reality, and know that your labor is not in vain. The funny thing is literally, the evening before I received the phone call from 10kforschool, I told my wife that our change is coming, that this is our year to receive blessings, that the past is the past and we won't last if we cant move pass anything holding us back from greatness, as Dr. J. Gilmore once told us to "get out of your F.O.G - fear of greatness and get into your favor of God", and this is what allows the blessings to come in, doors to open, and opportunities to never cease. The blessing of this gift, is an honor, a privilege, I'd say to whom much is given even more is required (Luke12:48), I would never have thought from the first time I saw an email about 10K for school, never would have guess that I would be selected, however, I believe that maybe just maybe its my turn, that maybe this organization would bless me, and bless me indeed they have. I am just so thankful to 10kforschool.com and your subsidiaries for blessing me. This will allow me not only to have enough to pay for Study Abroad this summer, pay remainder Fall classes but also work on my Masters in Accounting (M.Acc program) at the University of Tennessee, I graduate this December so this reward, just encouraged my soul. Thank you, Thank you, Thank you and may your organization and employees be blessed in every goal, task, mission, and dream. To anyone reading this have faith and do apply. Thank you.
Jennifer Farah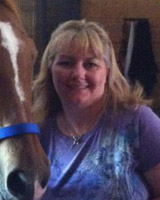 Hometown: Matthews, NC
Drawing Date: October 15, 2014
My name is Jennifer Farah and I am a 40 year old, single mom of two boys. I currently attend Carolinas College of Health Sciences and working towards becoming a registered nurse. My dream is to be a critical care nurse, primarily trauma and ER. I am currently working part-time as a cashier and was very worried about how I was going to afford the nursing program. This scholarship will help me out tremendously with all of the books I need to buy, help pay for my tuition, and help with the cost of my uniforms and other items I will need for my clinicals. I was so stressed looking at everything I needed for my upcoming semester and trying to figure out what books I could do without but winning this scholarship changed all that. I know that I will now be able to get all of my textbooks and won't need to worry about missing information that I know I will need. I cannot begin to explain how thankful I am and how a huge burden has been lifted off my shoulders allowing me to concentrate more on my studies and less on how to finagle finances with school.
Savahnna Marquez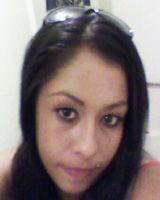 Hometown: Merced, CA
Drawing Date: August 15, 2014
Winning this scholarship is a huge blessing in my life. It will open many doors that will make it possible for me to successfully continue my education. The scholarship money I will receive will go towards my main goal in life which is to attain a Medical degree and be able to possibly save lives. Attending the Milan Institute of Merced to become a certified Medical Assistant as well as being a full time student at Merced College to attain an AA degree has been a costly struggle. Educating me in an area where I can help others is more important to me than just your average student. My recent heartache has lead me to this career choice with one thing in mind," save lives". Recently I have had to watch the most beautiful woman in my life lose her battle to a medical condition. My determination to succeed in the Medical field is strong and the 10,000 dollar scholarship would benefit me by helping me accomplish this goal. I know I will succeed no matter what. Winning this scholarship will help me to invest in areas needed such as school supplies, school books, transportation, scrubs, and professional clothes. I can use the money to better research areas that will help me get to the level of profession in the Medical field I am striving for. There are many things I am limited to as a student due to the fact I am unable to afford all the necessities needed. Although I manage to find ways without any money at all to buy scrubs and wardrobe from thrift stores, the struggle takes away from time I could be spending on my homework and studies. The scholarship money is definitely going to help me be able to concentrate on my grades and having reliable transportation. Having the determination I have to succeed and one day be able to save lives is more than just any ordinary person's determination. Having to watch my little brother deteriorate and pass away from a medical condition in 2007, then having to watch my mother do the same thing in 2013 has made me realize I want to make a difference in this world by saving lives. Thank you for giving me this opportunity to be able to keep continuing my education so that I can better myself and better the lives of others. I also hope to give others that have been or are going through the same thing I have gone through hope, faith and courage.